TSA Surgeries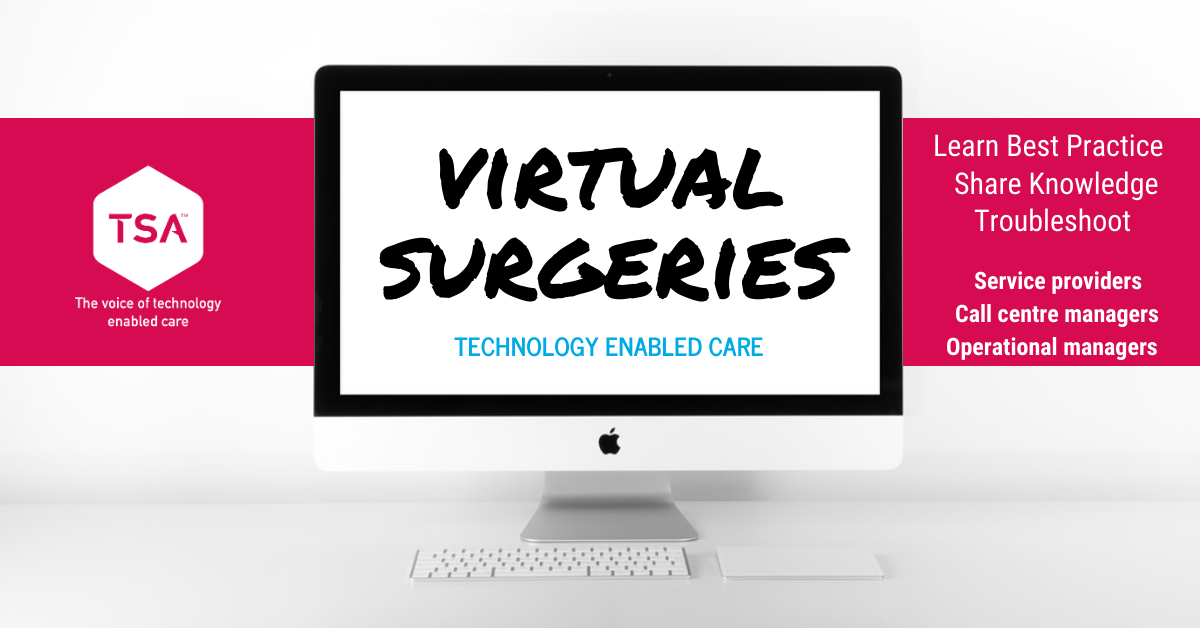 Service provider only events focused on knowledge sharing & trouble shooting
To complement the existing TSA events programme, TSA are delivering a series of events aimed at our Service Provider, Strategic, and Foundation Members.
The TSA Virtual Surgeries will provide you with an opportunity to meet with the TSA team and also with other members in your area giving members the perfect opportunity to come together and learn best practice, troubleshoot and share knowledge with each other.
Unfortunately TSA Supply members are not permitted to attend TSA Surgeries. However, supply members can benefit from the feedback the TSA team receives on the day from service providers about particular products and services and this is relayed back as an invaluable feedback loop to further improve products and services and the fit between both parties.
TSA Surgeries aim to be fully interactive, and encourage participation from all attendees. Surgeries are aimed at individuals that lead or manage services, for example, Service Managers, Call Centre Managers and Operational Managers.
TSA will be giving members updates on key activities, but the Surgeries are a great opportunity to learn from each other, so all attendees will be able to contribute to the creation of the surgery programme. you can do this via the registration process.
Please see below the dates and booking details for upcoming surgeries taking place in 2022.
| | | | |
| --- | --- | --- | --- |
| Event Name | Location | Date and Time | Booking Link |
| TSA Virtual Surgery | Online | 7 July, 10:00 - 12:00 | Book Now |
| TSA Virtual Surgery | Online | 12 July, 10:00 - 12:00 | |
| TSA Virtual Surgery | Online | 14 July, 10:00 - 12:00 | |
Further dates for surgeries are coming soon.
Previous Surgeries:
Please see below the slides from the Surgery sessions that took place in February 2022
tsa_2022_surgeries_round_1_-_february_2022_-_final.pdf
Please see below the slides from the Scottish Virtual Surgery that took place in November/December 2021
tsa_2021_surgeries_round_3_-_final.pdf
Please see below the slides from the Scottish Virtual Surgery that took place in September 2021
tsa_2021_scottish_virtual_surgery_final.pdf
Please see below the slides from the Surgery sessions that took place in July 2021
tsa_2021_surgeries_round_2_-_final.pdf
Please see below the slides from the Surgery sessions that took place in February 2021
tsa_2021_surgeries_round_1_-_all_slides_-_final.pdf
Please see below the slides from the Surgery sessions that took place in October/November 2020